Black carbon is an air pollutant that comes from burning fossil fuels and other fuels.
In Antarctica, black carbon from ships and planes carrying tourists and researchers is darkening and melting the snow, researchers say.
Black carbon is one of the biggest contributors to global warming after carbon dioxide.
It is also linked to respiratory disease, cardiovascular disease, cancer and other health problems.
Snow is turning black in Antarctica, and increasing numbers of tourists and research trips could be to blame, scientists say.
Cruise and research ships burn fuel to make their journeys, and in the process they produce an air pollutant known as black carbon. It comes from the incomplete combustion of fossil fuels, wood and other fuels, and it's the particle that gives soot its colour.
The snow in these areas has black carbon content that is "considerably above" background levels measured in other parts of the continent, according to the researchers.
Black carbon's contribution to global warming
White snow reflects the sun's rays in a process known as the albedo effect – a measure of how well a surface reflects solar energy. However, black carbon absorbs sunlight and converts it to heat. This is shrinking the Antarctic snowpack by up to 23 millimetres a year, the University of Santiago researchers say.
What's the World Economic Forum doing about the transition to clean energy?
Moving to clean energy is key to combating climate change, yet in the past five years, the energy transition has stagnated.
Energy consumption and production contribute to two-thirds of global emissions, and 81% of the global energy system is still based on fossil fuels, the same percentage as 30 years ago. Plus, improvements in the energy intensity of the global economy (the amount of energy used per unit of economic activity) are slowing. In 2018 energy intensity improved by 1.2%, the slowest rate since 2010.
Effective policies, private-sector action and public-private cooperation are needed to create a more inclusive, sustainable, affordable and secure global energy system.
Benchmarking progress is essential to a successful transition. The World Economic Forum's Energy Transition Index, which ranks 115 economies on how well they balance energy security and access with environmental sustainability and affordability, shows that the biggest challenge facing energy transition is the lack of readiness among the world's largest emitters, including US, China, India and Russia. The 10 countries that score the highest in terms of readiness account for only 2.6% of global annual emissions.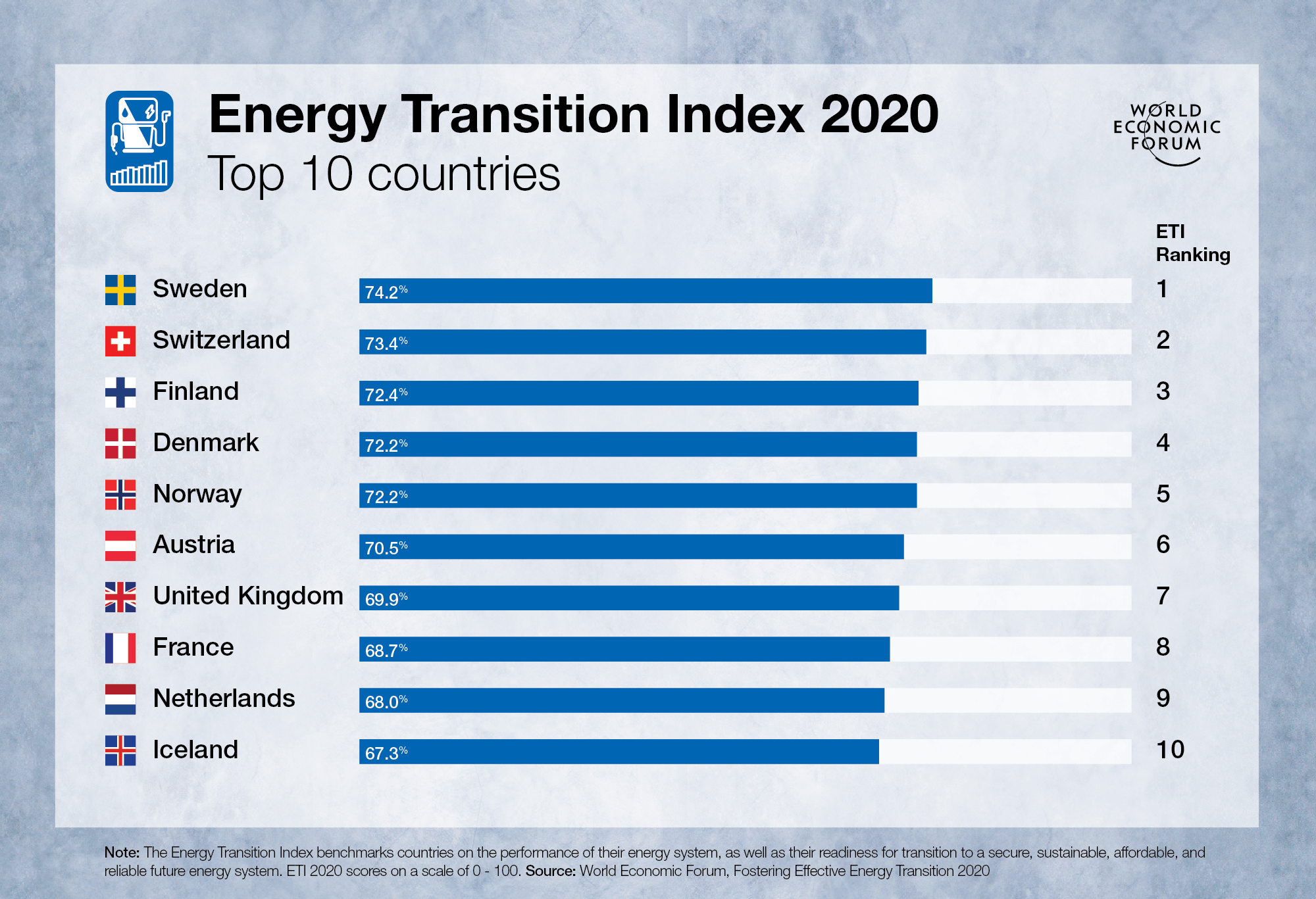 Additionally, the Mission Possible Platform (MPP) is working to assemble public and private partners to further the industry transition to set heavy industry and mobility sectors on the pathway towards net-zero emissions. MPP is an initiative created by the World Economic Forum and the Energy Transitions Commission.
Is your organisation interested in working with the World Economic Forum? Find out more here.
Impact on weather patterns
This means that efforts to reduce it would bring "immediate benefits" for the climate and human health, says the Climate & Clean Air Coalition, a United Nations initiative. It says black carbon reduces sunlight, affects plant health and changes weather patterns such as rainfall and cloud formation.
Measures to cut black carbon emissions can reduce short-term global warming, improve crop yields and prevent premature deaths, the Climate & Clean Air Coalition says.